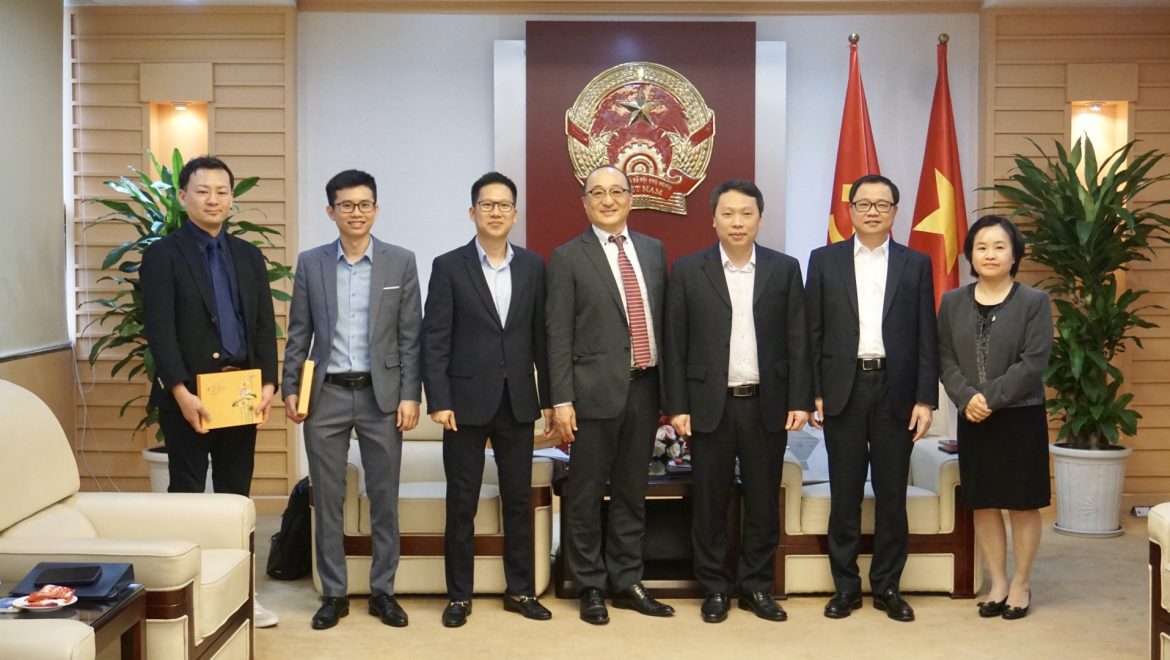 On March 2, 2023, in Hanoi, Deputy Minister Nguyen Huy Dung had a meeting and worked with Mr. Toru Suzuki, Vice President of " Corporation (Japan). Also attending were representatives of the International Cooperation Department and VNCS and VNCS Global.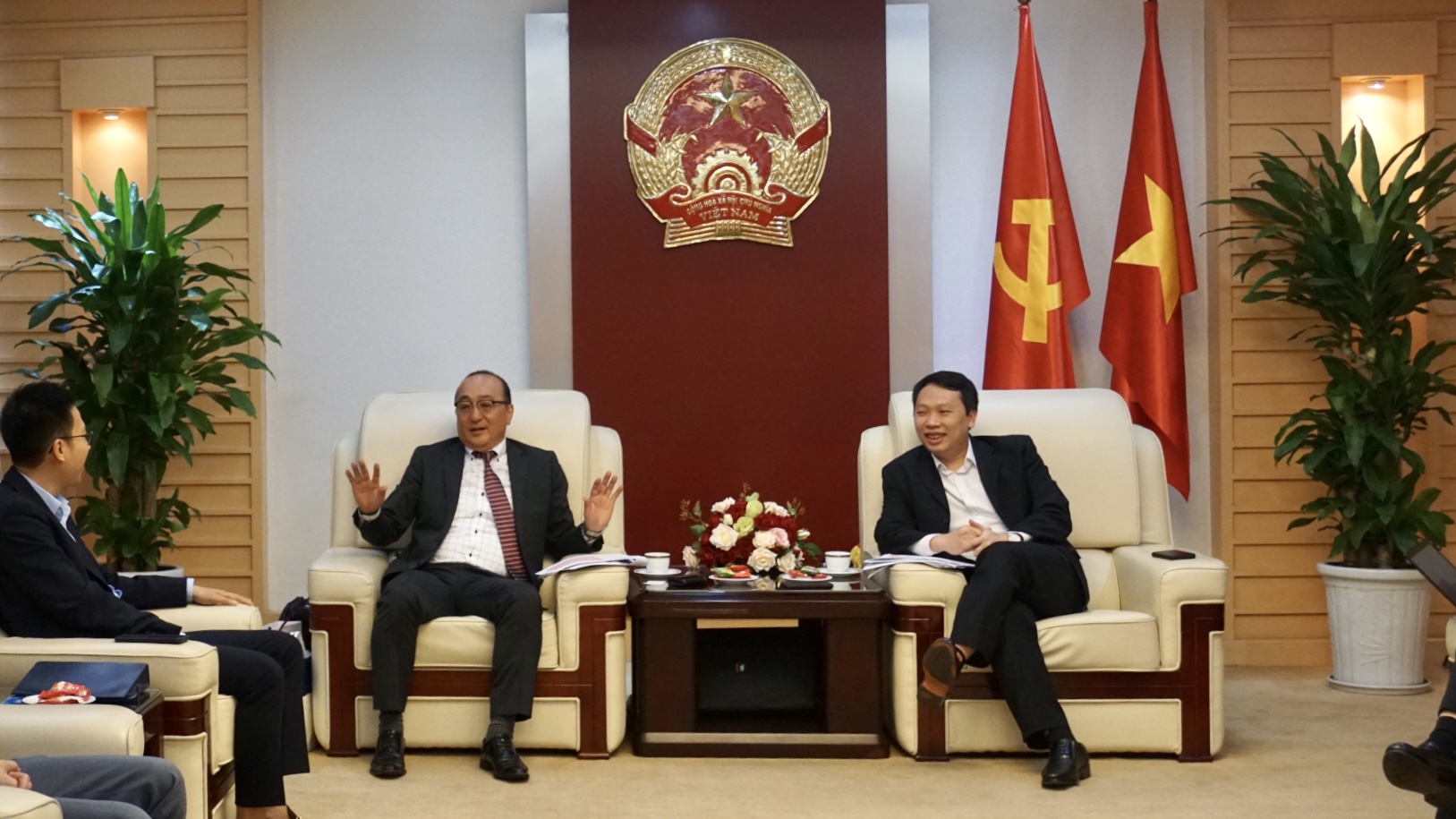 At the meeting, Mr. Toru Suzuki shared: Over the years, Terilogy and VNCS, VNCS Global have coordinated to implement many ot-network security training and deployment projects for agencies and organizations in Vietnam, helping businesses ensure information security in a comprehensive way. With the experience and capacity of implementing through projects, Terilogy company expressed its desire to be able to share knowledge, experience and support Vietnamese businesses with OT security solutions for critical infrastructure.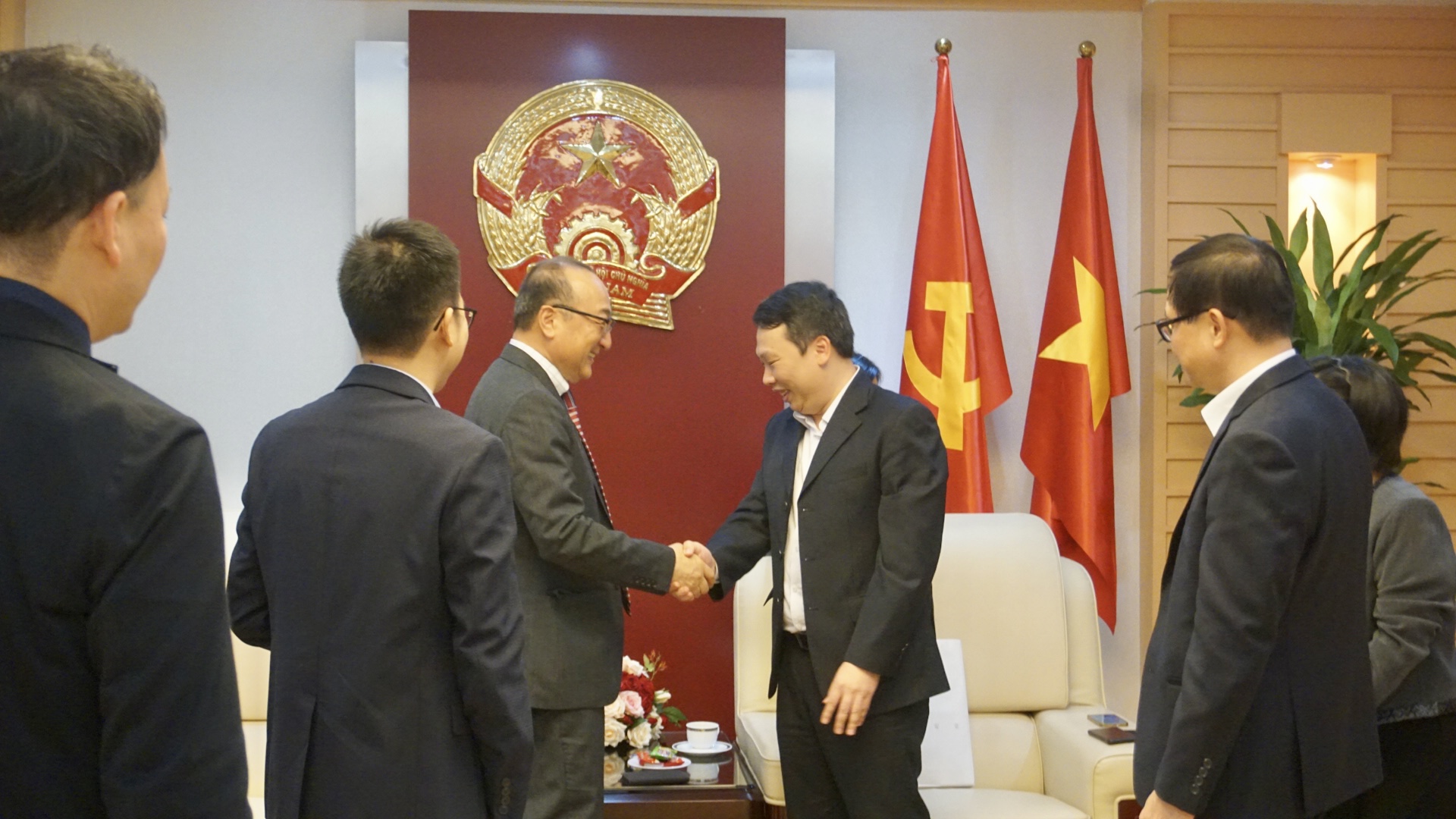 The projects of VNCS Global and Terilogy have achieved certain successes, such as VNCS SOC service of VNCS Global is currently being considered for use in Japanese enterprises.
Appreciating the results achieved in the cooperation between Terilogy and VNCS, Deputy Minister of Information and Communications Nguyen Huy Dung said that he will support and create conditions for Terilogy to introduce products (especially OT Security). The Deputy Minister requested Terilogy to support the Ministry in researching and advising on the development of security policies; At the same time, strengthen cooperation with Vietnamese enterprises to bring Vietnamese security products to the Japanese market.
Terilogy Co., Ltd has a long history with more than 30 years of experience, has more than 400 largest customers in Japan, including security projects for telecommunications carriers and online banking systems for Japan's largest banks, as well as targeting large cybersecurity projects serving government organizations, telecommunications, finance, manufacturing, research institutes,…
On April 9, 2020, Terilogy announced on the Tokyo Stock Exchange after being officially granted an investment license and contributed shares to establish VNCS Global Solution Technology (VNCS Global) in Vietnam, cooperating with Vietnam Cyberspace Security Technology (VNCS). VNCS Global is oriented to focus on developing information security products and services for Japan, Vietnam and other countries in the region.
Published on March 3, 2023